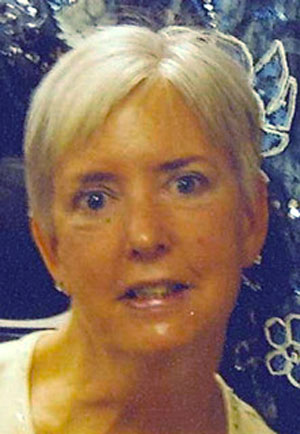 Charlene Davis
Charlene Kay Wogens Davis, 61, of Cedar Falls, died Wednesday, January 11, 2012, at Cedar Valley Hospice Home, Waterloo.
She was born August 5, 1950, in Cedar Falls, daughter of Carroll A. "Chick" and Vonee Heil Wogens. Dr. Davis graduated from Northern University High School, Cedar Falls, in 1968. She earned a bachelor's degree from Iowa State University, a master's degree from the University of Northern Iowa, and a doctorate from the University of South Carolina. She worked in the Admissions Office at the University of Northern Iowa and was the director of enrollment management at the University of South Carolina.
Survived by: a sister, Cheryl Wogens O'Brien; and four nephews, Blair (Anne) Budlong, Ryan (Erin) Budlong, Austin Budlong, and Scott (Laurie) Budlong.
Preceded in death by: her parents.
Family-directed memorial services: 11 a.m. Monday at the Western Home Chapel. Visitation on Sunday from 4 to 6 p.m. at the Pump Haus , 311 Main Street, Cedar Falls. Dahl-Van Hove-Schoof Funeral Home is assisting the family.
Memorials: may be directed to Cedar Valley Hospice or the Western Home Communities.
Copyright Waterloo Courier on-line edition; downloaded January 13, 2012.