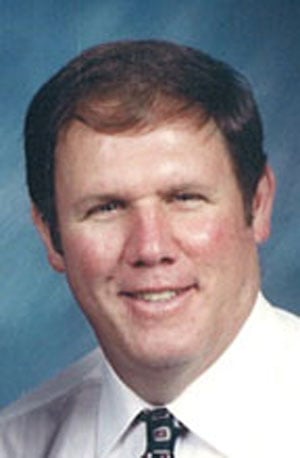 Gregory Elliott
Gregory Elliott, 54, of Cedar Falls, died Saturday, April 28, 2012, at Cedar Valley Hospice Home, Waterloo.
He was born September 30, 1957, in Waterloo, son of Allan and Roselea Mustermon Elliott. He married Sheila Gerholdt on March 10, 1979, in Waterloo.
Mr. Elliott graduated from Waterloo Central High School in 1975 and the University of Northern Iowa in 1981 with a bachelor's degree in geology. He was employed at the University of Northern Iowa.
Survived by: his wife; a son, AJ (Kayla) of Finchford; a daughter, Katie Elliott of Tokushima, Japan; two brothers, Steve (Cheryl) of Omaha, Nebraska, and Jeff (Beth) of Winterset; and a sister, Kim (Greg) Shriver of Omaha.
Preceded in death by: his parents.
Services: 11 a.m. Friday at Fredsville Lutheran Church, with burial in Fairview Cemetery. Visitation from 4 to 7 p.m. Thursday at Richardson Funeral Service and for an hour before services Friday at the church.
Memorials: will be designated at a later date.
Condolences may be left at www.richardsonfuneralservice.com
Copyright Waterloo Courier on-line edition; downloaded May 1, 2012.