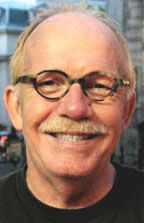 Lynn Nielsen
Lynn E. Nielsen, 67, of Cedar Falls died Monday, April 20, 2015, at NewAldaya Lifescapes.
He was born August 12, 1947, in Waterloo, son of Adolph T. and Elva B. (Runestad) Nielsen. He married Mary M. Taylor on December 28, 1969, in Dallas Center.
He served in the U. S. Army during the Viet Nam era. He earned his B. A. degree from the University of Northern Iowa and his Ph. D. from the University of Iowa. He was employed as a professor with the University of Northern Iowa and was dean of the local chapter of the American Guild of Organists.
Survived by: his wife, Mary of Cedar Falls; daughter, Annelie (Matt) Heinen of Johnston; son, Zachary (Kim) Nielsen of Madison, Wisconsin; seven grandchildren: Taylor, Autumn, Emery, and Mya Nielsen; Juliana, Alexandra, and Toby Jace Heinen; three sisters: Marilyn (Dave) Voorhis of Longmont, Colorado, Marlys (Sim) Austin of Chester, Virginia, Maren Nielsen of Wichita, Kansas; and two brothers, Jerel (Yvonne) Nielsen of Windsor, Colorado, and Curtis (Janet) Nielsen of Cedar Falls.
Preceded in death by: his parents.
Services: 1:30 p.m. Friday at Nazareth Evangelical Lutheran Church in Cedar Falls. Visitation from 4 to 7 p.m. Thursday at NewAldaya Lifescapes Chapel. Richardson Funeral Service is assisting the family.
In lieu of flowers memorials may be directed to NewAldaya Lifescapes or to World Impact (a U.S. ministry to the urban poor).
He loved his life, his family and his friends. His creative genius had no boundaries, and he loved sharing his gifts with the world.