Position:
Special Education Faculty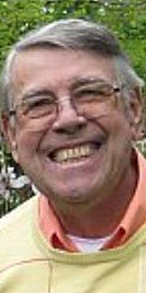 Marion Thompson
Marion R. Thompson, 73, of Cedar Falls, died Tuesday, May 22, 2012, in Rochester, Minnesota.
He was born November 14, 1938, in Sesser, Illinois, son of Charles R. and Radie Harmon Thompson. He married Marietta Fletcher on June 12, 1961, in St. Louis.
Dr. Thompson earned bachelor of arts and master of arts degrees in education from Southern Illinois University and a doctorate in education from Illinois State University. He was a Professor of Special Education at the University of Northern Iowa, retiring in 1999. He was active in Cedar Falls Kiwanis Rough Risers and Habitat for Humanity.
Survived by: his wife; two daughters, Maleia (Larry Dix) Thompson Dix of Pittsford, New York, and Marla (Michael) Davidson of Cedar Falls; a son, Matthew (Jennie) of Tallah, Florida; seven grandchildren, Fletcher and Eric Dix, Anastasia and Eliana Davidson, Graham, Caroline and Mia Thompson; two stepgrandchildren, Brian and Aaron (Adria) Davidson; a stepgreatgrandchild, Adley Davidson; a brother, Charles R. (Anita) of Mustang, Oklahoma; three sisters, Mary Francis Balwin of Matloon, Illinois, Freda Woodrome of Columbia, Illinois, and Janice (John) Crenshaw of Bowling Green, Kentucky; and his mother-in-law, Violet Fletcher of Collinsville, Illinois..
Preceded in death by: a granddaughter, D'Angela Davidson.
Services: 11 a.m. Tuesday at St. Stephen the Witness Catholic Student Center near the University of Northern Iowa campus, with inurnment in Greenwood Cemetery, both in Cedar Falls. Visitation from 9:30 a.m. until services Tuesday.
Memorials: may be directed to the UNI Foundation.
Condolences may be left at www.richardsonfuneralservice.com
Copyright Waterloo Courier on-line edition; downloaded May 27, 2012.