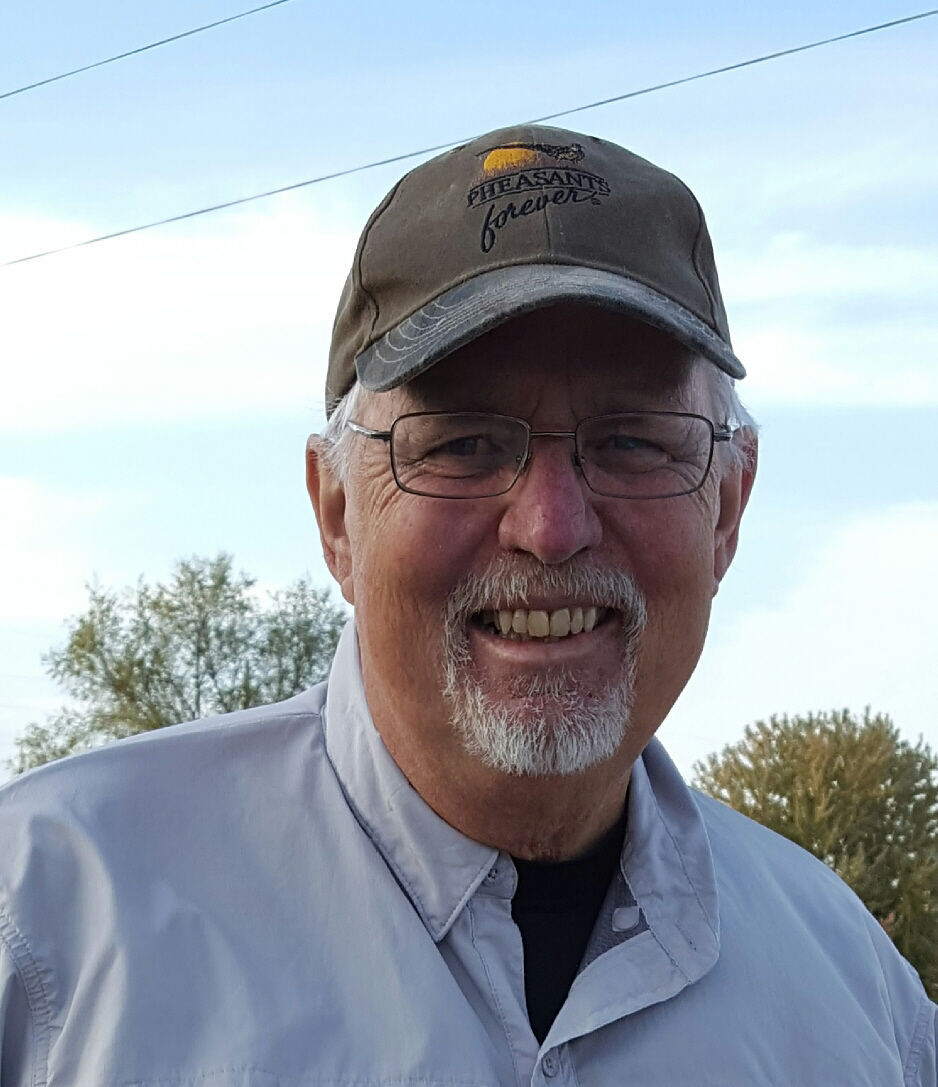 Rex Karsten, 67, passed away surrounded by loved ones on December 11, 2017 in Cedar Falls, Iowa. He was the ethical and honest man he strived to be — a loving husband, proud father and grandfather, loyal friend, protective big brother, crazy (in a good way) uncle, and a wonderful son, son-in-law and brother-in-law. His family and friends meant the world to him. His love and admiration for his wife Laurie never stopped growing and was only reinforced in his last days. His daughters Kristen and Kali were the source of great joy. He loved their unique personalities and especially their senses of humor. Like their dad, they were funny, but only Rex could say he had never told a joke where no one laughed, because he always laughed at his own.
Rex earned a bachelor's degree from Michigan State University and a master's degree from Central Michigan University, both in psychology. After this schooling, he started teaching at Laramie County Community College in Cheyenne, WY. Rex was a very popular and highly rated instructor, and his love for teaching grew each of the 14 years he taught there. At age 40, and with the unwavering support of Laurie, he left Cheyenne and moved his family to Lincoln, NE to earn a Ph.D. degree at the University of Nebraska in what was then an almost unknown discipline — Management Information Systems (MIS). After receiving his Ph.D. degree, Rex began an illustrious 24-year career at the University of Northern Iowa (UNI) as an MIS professor.
Over the course of his academic career, Rex taught and motivated thousands of students. Rex was most proud when he inspired students who were not MIS majors to change their major to MIS, which happened several times each semester. Rex was a highly decorated teacher, winning numerous teaching awards. He was also a gifted researcher, winning several research awards. In addition, he was a distinguished service provider, engaging in many university and professional activities. Rex's ability to be an outstanding teacher, researcher and service provider resulted in his being named the first Nationwide Mutual Insurance Company Professor in the UNI business college. Nationwide was on Rex's side, and deservedly so! Rex retired from UNI due to health problems. He loved his work at UNI and praised his colleagues. He was not ready to retire.
Rex was also that intense little league catcher who would move a little closer with every pitch until he would catch a bat in the back of the head. Rex was an avid pheasant hunter and made 53 straight openers. He was first string on the high school football team until the coach said: "Hunt opening day for pheasants, and you will be last string" — so much for football. Rex invented pet-friendly hotels long before the hotels knew about it. He would let the last rooster of the year fly free, which his dogs never understood. Rex's bird dog of choice was a Brittany, and he owned and loved a long string of them. He was a golfer, a cowboy dancer, a voracious reader and an admirer of coyotes. He once rode 2.7 seconds on a bull not named Fu Manchu. Rex was the guy we made answer all of the questions on the last card of Trivial Pursuit if he was to win — and he would. Tan khakis and a navy golf shirt was his wardrobe choice for almost every occasion. He learned to work hard from his heroes, his dad and mom.
Rex is survived by his wife, Laurie; daughters Kristen (Michael) Landau, Cedar Falls, and Kali (Jared) Chappelear, Cedar Falls; grandsons Jack Francis and Edward Rex Chappelear; mother Ethel Karsten, Grandville, MI; brother Jeff (Rose) Karsten, Grandville, MI; and best friend Dennis (Pam) Schmidt, Cedar Falls. He was predeceased by his father, Ray Karsten.
Rex's funeral service will be held at 3:30 on Friday, December 15, at St. Patrick Catholic Church, 705 Main St., Cedar Falls. Visitation will be at the church beginning at 2:30. Fellowship will follow at Pheasant Ridge Golf Course, 3205 W 12th St., Cedar Falls. Richardson Funeral Service, Cedar Falls, is assisting the family.
Memorials may be directed in care of the family to Pheasants Forever.
Obituary from the Waterloo Courier, December 13, 2017.